NOVAIR solutions for the production of oxygen and nitrogen for the metal industry
Novair Industries designs and engineers specifically tailored solutions to the needs of the metal industrials. Here is a non-exhaustive list of NOVAIR solutions to perfectly meet the needs of the metallurgy sector :
Laser cutting (nitrogen supply of CO2 or fibre lasers)
Welding and cutting
Heat treatment of ferrous and non-ferrous materials
Oxycutting
Among our references
In the sector of metallurgy, metal cutting is an application widespread which required a supply of nitrogen. A company of laser cutting located in region of Paris is equipped with a thorougly solution NOVAIR that allows to produce nitrogen on site. Its machines of cutting are supplying without disruption in nitrogen. The company is henceforth autonomous and realizes important costs.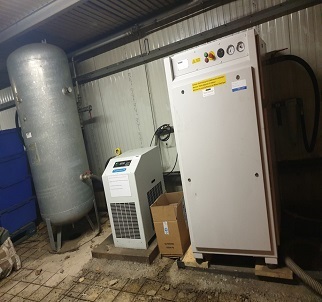 In the press
Discover in the section folder of TOLERIE's magazine, The economic profitability of the project has been proven.