NITROSWING LASERPACK, on-site nitrogen production for laser cutting
Nitrogen is a gas widely used in laser cutting for its inert properties that prevent any reaction with the molten metal. In order to meet the specific nitrogen requirements of the industrials of laser cutting, NOVAIR has designed NITROSWING® LASERPACK. Developed in collaboration with industrial users, this unique solution allows a continuous and autonomous supply of nitrogen according to the specifications required by cutting machines. And whatever the thickness of the metal to cut (1 to 20 mm). NITROSWING LASERPACK is an innovative solution for the production nitrogen production and cylinder filling on site capable of feeding all types of laser, fiber or CO2 machines.
The complete system includes a nitrogen generator and a high pressure bottle filling system to store the amount of nitrogen needed to cover peak consumption. An air supply unit is also available to complete the set.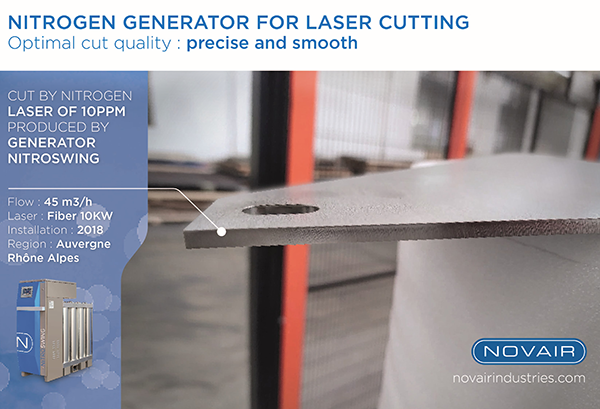 High purity nitrogen, perfect cutting quality
An all-in-one solution designed to deliver the nitrogen required by cutting machines at the flow, purity and pressure required for cutting-edge quality
Unlimited flexibility : production capacity can be easily adjusted directly on site without any skilled personnel
Compact dimensions for installations even in small spaces of your production facility
Non-corrosive materials such as aluminium and stainless steel
Plug & Play
Innovative
Economical
Eco-friendly solution: zero delivery & zero emission of pollutants
Molecular sieve modules for a simple increase in the capacity of the plant on site
Already installed on a large number of sites in France and abroad, the Laserpack solution has been tested and approved by demanding users who obtain impeccable cutting quality.
The nitrogen purity produced is verified and guaranteed at every moment by an integrated analyzer.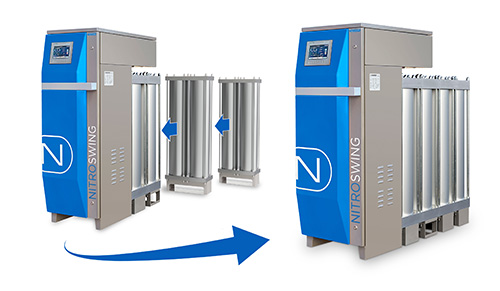 Technical data
Nitrogen purity : max10 ppm residual O2
Flow : from 3,5 to 60m3/h
High pressure storage: 300 bar
Operating pressure: up to 40 bar
7" colour touch screen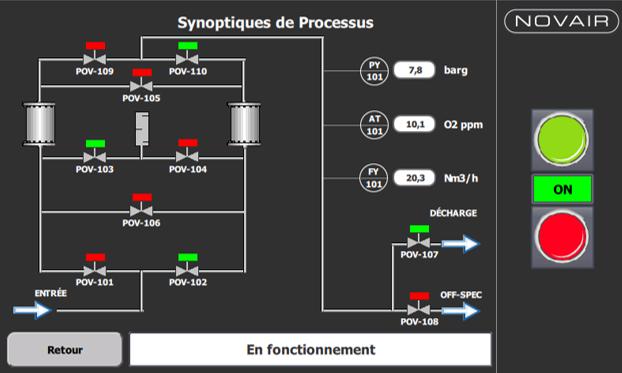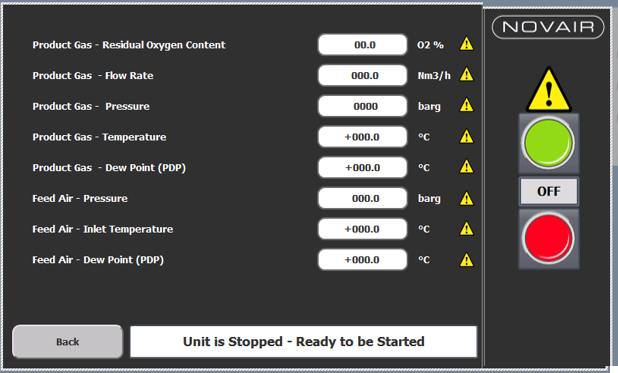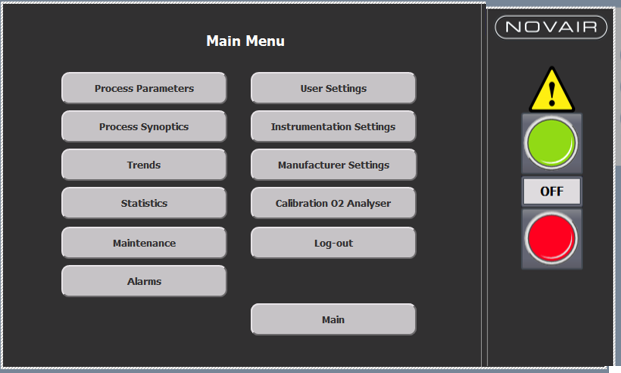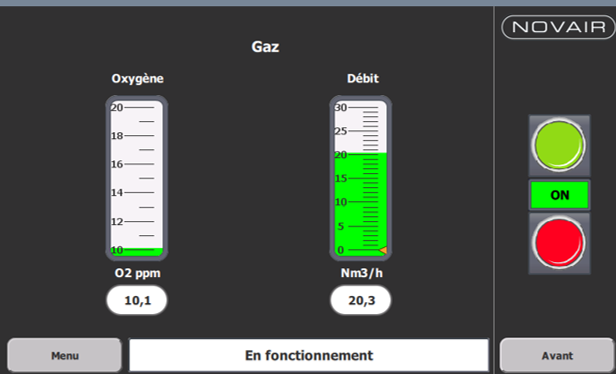 Applications